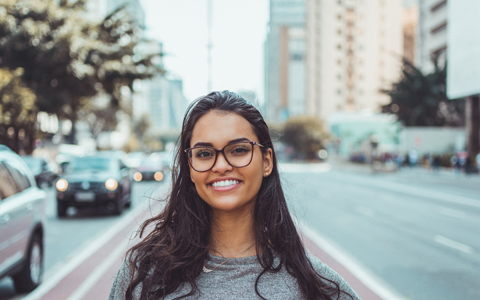 At the office of Ben Thompson, DMD, we offer many services that can make your smile look even more amazing. If you want your smile to look as white and straight as possible, come to our office for whitening, veneers, and much more.
Our services are affordable. We'll discuss the options that make the most sense for you if you're on a budget, and we'll help you decide on the services that are right for you if your teeth:
Are stained or discolored.
Have been damaged by cavities.
Are misaligned or crooked.
Have been cracked and chipped.
Have other cosmetic problems.
Plus, whenever you or your family members are here for routine treatments, we'll keep our eyes open for opportunities to make your unique and beautiful smiles look even brighter and healthier. We could use some of our favorite cosmetic dentistry techniques:
Teeth Whitening
Anyone can suffer from discolored teeth, especially as we age. Our take-home whitening kits will lighten your teeth by several shades with very little effort. Whiten while you relax in your favorite chair!
Veneers
Veneers are customized porcelain shells that we bond to the front of your visible teeth. We use them to reshape individual teeth; cover stains, chips, and cracks; make rows of teeth look straighter; cover gaps; and much more at affordable prices.
Crowns & Bridges
A crown is a new tooth cap to cover and restore a damaged tooth. We'll match the color of it to the rest of your teeth, so it'll look natural. A bridge holds a complete new crown in place if you've lost a tooth. We will do whatever it takes to restore your smile!
Dentures
If a large number of your teeth are missing, you could consider full or partial dentures. Our customized dentures rest on your gums or can be securely anchored to several permanent implants. Either way, you can enjoy a complete smile again!
Dental Implants
Implants create permanent, stable new tooth roots that can hold crowns, bridges, dentures, and other appliances. We can replace almost any tooth that you've lost to restore both function and beauty to your smile!
Call for Affordable Cosmetic Dentistry
It can be exciting to get a whole new smile or to make yours look brighter and healthier! We can hardly wait to see the results you can get with Dr. Ben. Call today to schedule a consultation and exam!