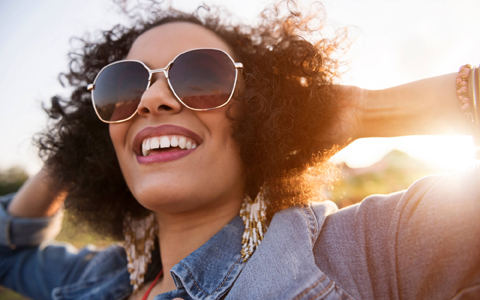 Fear of dentistry is common in the US today, and some people have a legitimate history of dental anxiety, sensitivity, or pain. We can help anxious patients get the dentistry they need for their health!
Dental services can make your whole body healthier and safer by preventing bacterial buildups, helping you get the nutrition you need, reducing stress and headaches, and much more. We don't want you to miss out on the benefits of oral health because of anxiety or bad past experiences.
That's why we offer the options below to help you get through your dental services in a calm and relaxed state. Imagine the relief and pride you'll feel once you're done!
What Can You Offer to Help Me Get Through My Appointment?
We have two very simple and easy options that can calm your muscles, nerves, and mind. Of course, we'll also reduce dental discomfort whenever possible. You can get through short or long services with these options, which have been tested and proven over many years:
Laughing Gas: Our patients love laughing gas because it's easy to use. By simply breathing normally, you'll suddenly feel relaxed and comfortable. After your procedure, the laughing gas will quickly leave your body, returning your normal ability to drive and work. Laughing gas works wonders on children, too!
Anti-Anxiety Medication: This method is very popular with adults because it involves simply taking a pill before your procedure. The medicine reduces pain and relaxes both mind and body. You'll actually need a ride to and from the office because you'll be so calm and relaxed.
You can tell us about your anxiety with absolutely no fear of being judged. We're happy to supply some laughing gas or medication if it will help you get the important healthcare you need.
Contact Dr. Thompson to Manage Dental Anxiety and Pain
If you're tempted to avoid the dentist because of past pain and anxiety, we'd love to offer you relief. Just take one step by contacting us, and we'll gently guide you through the next step. We're happy to help because dental anxiety is common among patients—and we have the solutions.
Please contact Dr. Thompson today. We'd love to reduce pain and anxiety to help you or anyone in your family with their dental challenges.